M5M Media Coverage of the Flat Earth Convention in Denver Colorado 2018
By Russell Kanning on Saturday, November 17 2018, 18:21 - Conferences - Permalink
Here are some various main stream media articles about FE2018:
---
Before:

https://www.denverpost.com/2018/10/29/colorado-flat-earth-conference-denver/


https://denver.cbslocal.com Bob Knodel is in this one :)

https://koaa.com/news/2018/10/23/flat-earth-international-conference-coming-to-denver/
---
During:

Scientists have long since determined that the Earth is a sphere. It is not up for debate in any scientific circles.

https://www.denverpost.com/2018/11/15/denver-flat-earth-conference/

Plenty of people dismiss flat-Earthers right away. But for non-flat-Earthers curious to know what these people are all about, the conference is a gateway to understanding their beliefs.

https://www.westword.com/news/gathering-in-denver-flat-earthers-say-theyre-not-crazy-11009761

https://www.nbc26.com/news/national/hundreds-of-flat-earth-believers-gather-at-denver-conference

https://kdvr.com/2018/11/15/hundreds-of-flat-earth-believers-gather-in-denver-for-conference/

---
After:

This one has some quotes from me:
https://coloradosun.com/2018/11/20/flat-earth-convention-denver-post-truth/

https://whnt.com/2018/11/18/hundreds-of-flat-earth-believers-gather-in-colorado-for-conference/

www.theguardian.com
Nathan Robert's family :)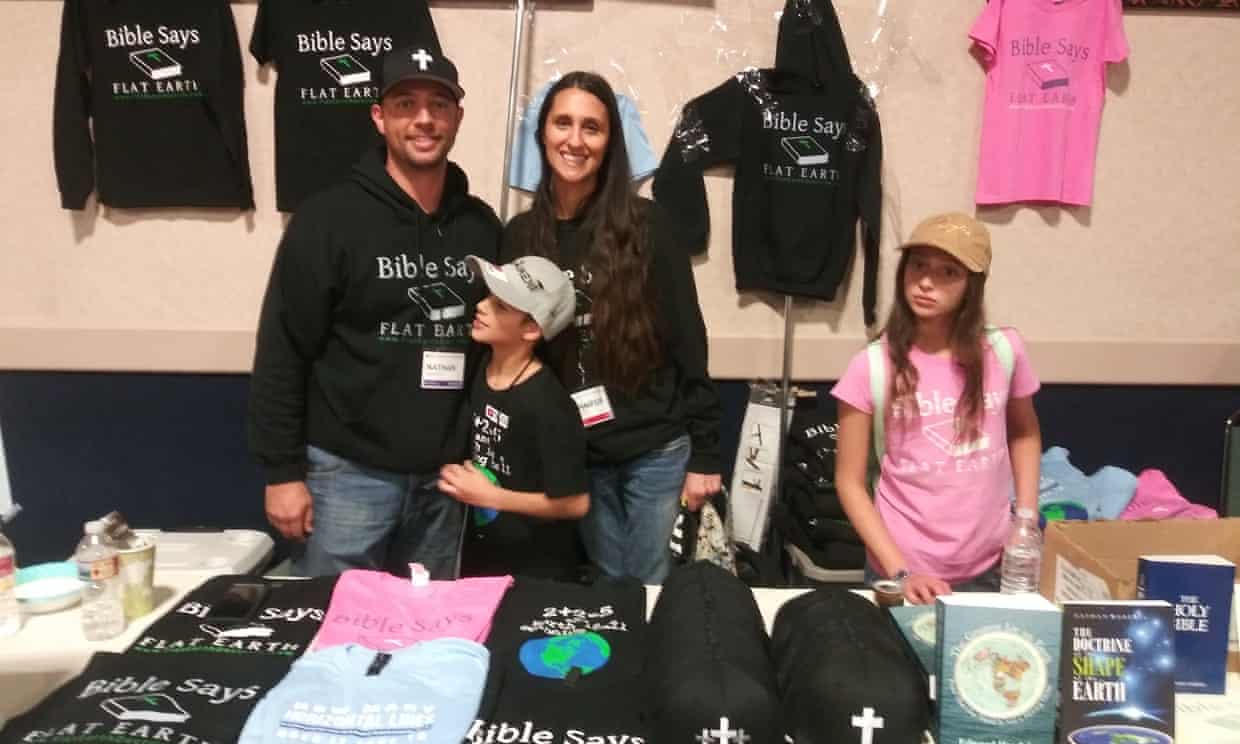 ---
One thing we noticed is that many reporters came into the conference with the talking point of how Flat Earth breaks up families. I guess this is one of the scare tactics they will use for a while.
If you become a flatearther you will be subject to ridicule and lose your family. Don't be silly and have to recant like Kyrie Irving. Your only friends will be other tinfoil hat wearing cult members.